Specialist services in accounting, payroll and advisory
In addition to being able to outsource the entire finance department or payroll department to us, we can also help with more specialized or temporary services. We have driven consultants and advisers who are ready to contribute with broad experience and a network of experts.
Examples of specialist services we can help with:
Whether you let us handle the current accounting or choose to do it on your own, we can contribute with the complex role of CFO or controllers.
We'll help with reporting, analyzes and decision material, budgeting and planning, profitability optimization, improvement work, development of processes and control and monitoring systems as well as other advice that helps you in the daily operation and development of your company.
Our skilled payroll consultants can provide support and advice in all related areas. They can do a screening of the company's payroll management and also make contributions such as quality assurance of holiday debts, streamlining and more.
We can act as a sounding board and advisor when it comes to benefit calculations, company car management and fuel benefit rules.
We offer interim solutions in both accounting and payroll. We can, for example, be involved in carrying out various investigative work, handle accounts payable or enter as a temporary CFO or controller.
Services for companies with international operations
GCRS (Global Compliance Reporting Services). We can help with adapting foreign accounting in accordance with Swedish regulations, for example K2, K3 or international IFRS.
When a company needs help with managing expatriates, we work closely with our tax colleagues who are specialists in Global Mobility Service, the same applies when reviewing incentive programs and option plans.
Through our international network, we can provide local expertise in the countries where your company operates.
The right support allows you to focus
You'll get access to exactly the skills you need when you need it. In addition to advisory, we can also relieve your organization at temporary peaks. You'll avoid the difficult job of finding the best people - we have already found them.
In short, you can focus on running and developing your business - we'll give you the data and support. Contact us at specialist services and we can talk about which solution would be best suitable for your particular company.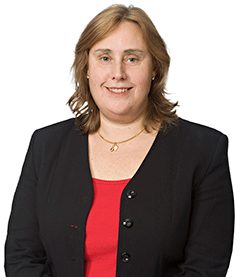 Get in touch
Expert within Specialist services