Integrations (Post Merger Integration)
Integrations can create great value as long as they are performed correctly. Finding the right balance between a structured process and a tailor-made approach can be difficult to achieve. Integrations are considered to be the most challenging area in the transaction process due to the diversity of customized solutions that need to be harmonized between the two organizations. Integrations are challenging - getting a transaction worthwhile is not an easy task, especially when resources are limited and the time frame is short.
Typical focus areas within the framework of our advice are:
Establishment of integration strategy and principles
Target Operating Model
Synergy assessment, planning and follow-up
Pre-close integration planning (eg Day 1 preparedness)
100 day plan
IMO (Integration Management Office)
Production of "Integration Playbooks"
Integration Readiness (assessment of integration plans)
Evaluation and impact assessment of completed integrations
We support our customers in identifying the risks and providing advice linked to integration considerations. By combining a proven methodology with a focus on priority areas and a disciplined approach, we help customers achieve the expected result of a transaction.
Carve-outs
It requires early preparation and extensive work to implement a separation. All too often, the focus is on completing the deal, while the real challenge arises only after closing, when the separation is to be carried out and the value is to be realized. To realize the full value of the transaction, an understanding of cost drivers, critical activities and risks within the operational separation is required.
Typical focus areas within the framework of our advice are:
Separation strategies and principles
Separation Readiness (assessment of separation approach/plan)
TSA planning, cost calculation and implementation/follow-up (Transition Service Agreement)
Identification and elimination of stranded costs
Evaluation and impact assessment of completed separations
We help our customers throughout the entire process, from defining separation alternatives and understanding the potential impact on value creation, to developing and delivering robust separation plans.
Let's get in touch to discuss how we can help your company in a company integration or separation.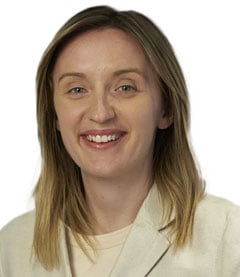 Get in touch
Head of Integration & Separation