Increase credibility and the opportunity to develop your sustainability reporting through external review and certification
A review of sustainability reports contributes to increased transparency, credibility and structure. Reviews and audit have gone from being desirable to being a requirement.
Sustainability data can be perceived as complex and difficult because sustainability includes different parts. There are several frameworks to follow and different ways of reporting sustainability data. With a review, we contribute to increased credibility and the opportunity to develop and improve your reporting.
The growing importance of ​​sustainability means that stakeholders demand that non-financial information should be certified in the same way as financial information. As auditors, we can review and certify sustainability reports, in accordance with international standards such as Global Reporting Initiative and Integrated Reporting.
Let's get in touch to learn more about how our review of sustainability reports for your company can clarify the growth of your company, streamline your routines and strengthen the position towards various stakeholders.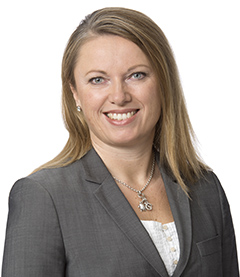 Get in touch
Head of Sustainability audit
Pernilla Zetterström Varverud