Internal control, risk management, and questions about regulation
We assist expanding companies, as well as those companies going through changes, by providing useful internal control, compliance and process efficiency. We can help your company reach long-term and sustainable results with effective governance and risk management. Our experts have extensive and substantial experience within the industry.
Grant Thornton works with proven methods which have been developed based on practical experiences and provides you with results that are "hands-on" and beneficial for your company. Our specialists work proactively and professionally in all our assignments.
We can offer you help regarding:
Governance – internal control
Compliance
IT-risk
Fraud investigations and anti-fraud
Internal Audit
GDPR
Contact us to for support with governance, risk and compliance questions.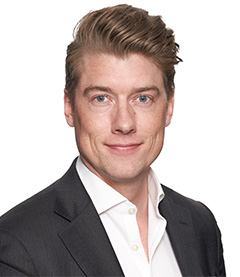 Get in touch
Head of Governance risk compliance