Advisory that increases your company's value and the economic balance for you as an owner
We provide strategic advisory that helps you plan, prioritise, and execute your important business strategies more effectively. By doing this, we support the long-term development of your business. Our business advisory focuses on supporting you and your company with:
Active ownership and ownership issues
Issues concerning the board and its development
Business analysis and business development
Changes in ownership and valuation issues
Risk and crisis management
Certified business advisors
Our certified business advisors have a broad knowledge and extensive experience in advising companies and their owners. As auditors and consultants, the advisors have worked with several companies within different sectors, as well as with business owners in various challenging situations. In situations where the advisors do not have sufficient expertise, our consultants will ensure that the right expertise is brought in to help solve your problem. This is applied both in Sweden as well as abroad.
When you hire a certified business advisor, you and your company are in safe hands. Contact us to learn more about how our business advosiry team can support your company.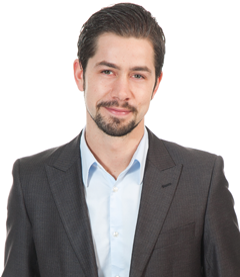 Get in touch
Head of Business advisory