Valuation and financial modeling for safe decisions
Our valuation and financial modeling team supports you in valuing companies and other assets. We also provide decision support in the form of customized financial models. We are often hired in connection with corporate transactions, disputes and when valuations are needed for accounting and tax purposes.
Independent valuations
It is common to seek the help of a valuation specialist, for example at:
Introduction of share and option-based incentive programs
Valuation of options and convertibles
Valuation of trademarks and other intangible assets
Expert opinions in disputes
Distribution of the purchase price upon acquisition (PPA)
Fairness opinions.
Our values ​​are tailored to your needs and can include both simple calculations for internal use as well as full-scale statements that are often necessary when the recipient is an external party.
Financial modeling
We help your company to develop financial models to support transactions and your operational activities. A financial model helps decision-makers to structure complex information into an effective decision-making basis.
Examples of our services in financial modeling:
Development of report packages for company management
Development of models to support decisions in connection with transactions
Development of models to support financiers
Analysis of liquidity needs
Forecast of income statement and balance sheet as well as cash flow
Analysis of liquidity needs
Control of fund flows in corporate transactions
Quality assurance of existing models.
Contact us to discuss how we can help your company with valuation issues or to create safe and efficient financial models.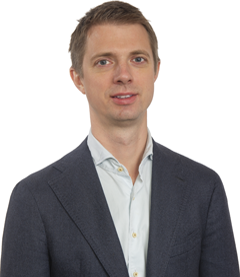 Get in touch
Head of Valuation services