With Grant Thornton's payroll services, you get a complete management of your company's payroll function: from reporting to payment. Together, we go through your needs and then tailor a solution that suits your business.
Simplify your Payroll Services - smooth reporting and certification online
We offer modern and flexible systems with reporting online, which saves a lot of time in your company's Payroll Services. We can also integrate with your existing systems so that you get the best solution for your business. We can offer broad expertise in many different collective agreements and in different industries.
Your security is the focus for us, we store personal data in accordance with the GDPR, and communicate via our customer platform Flow.
Specialist advice on advanced issues within payroll management
We have payroll consultants who are authorized according to FAR or SRF. This ensures the quality as the authorization requires regular competence development and a standardized working method. Our specialists in payroll service work in teams for reduced vulnerability and personal dependence.
Through our digital solutions, your employees can do the following:
Time reporting
Photograph the receipt with your mobile phone and register expenses
See their schedule and accept work permit requests
Register driving records
Download the salary specification via Kivra
Certify times and travel invoices
Even if your company retains its payroll function, there may still be areas where you need specialist help from an authorized payroll consultant. For example, we can help you with:
Salary review of your company's salary management
Quality assurance/investigation of holiday pay debt
Setup/streamlining of routines and processes
Act as a backup in case of illness, vacation or other leave
Some HR-related issues
Preparation of data for rehab investigations
We also have broad competence and expertise in managing salaries and related issues for international companies with staff in foreign service - expatriates. In these matters, we work closely with our Global Mobility Services department and can offer a complete solution with analysis and management of foreign postings and cross-border staff transfers, for example when it comes to:
Tax
Social insurance affiliation
Posting contract
Effective compensation models
Development or screening of incentive programs
Contact our experts in Payroll Services to find out more about how your company can save time through outsourcing your payroll.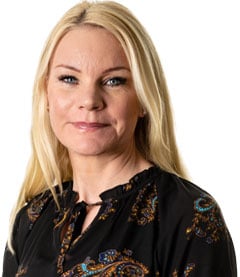 Get in touch
HEAD OF PAYROLL SERVICES